Next Gen CRM for Salons, Spas & Medispas
Take Your Salon / Spa / Medispa To Next Level with Billez's Next Gen CRM that customizes & automates customer engagement

An Industry Leading Name Trusted by the Industry Leaders SUCCESSFUL MARKETING
CAMPAIGNS
DIGITAL RECEIPTS
DELIVERED
CUSTOMER FEEDBACK'S
PROCESSED
OmiChannel
Customer Analytics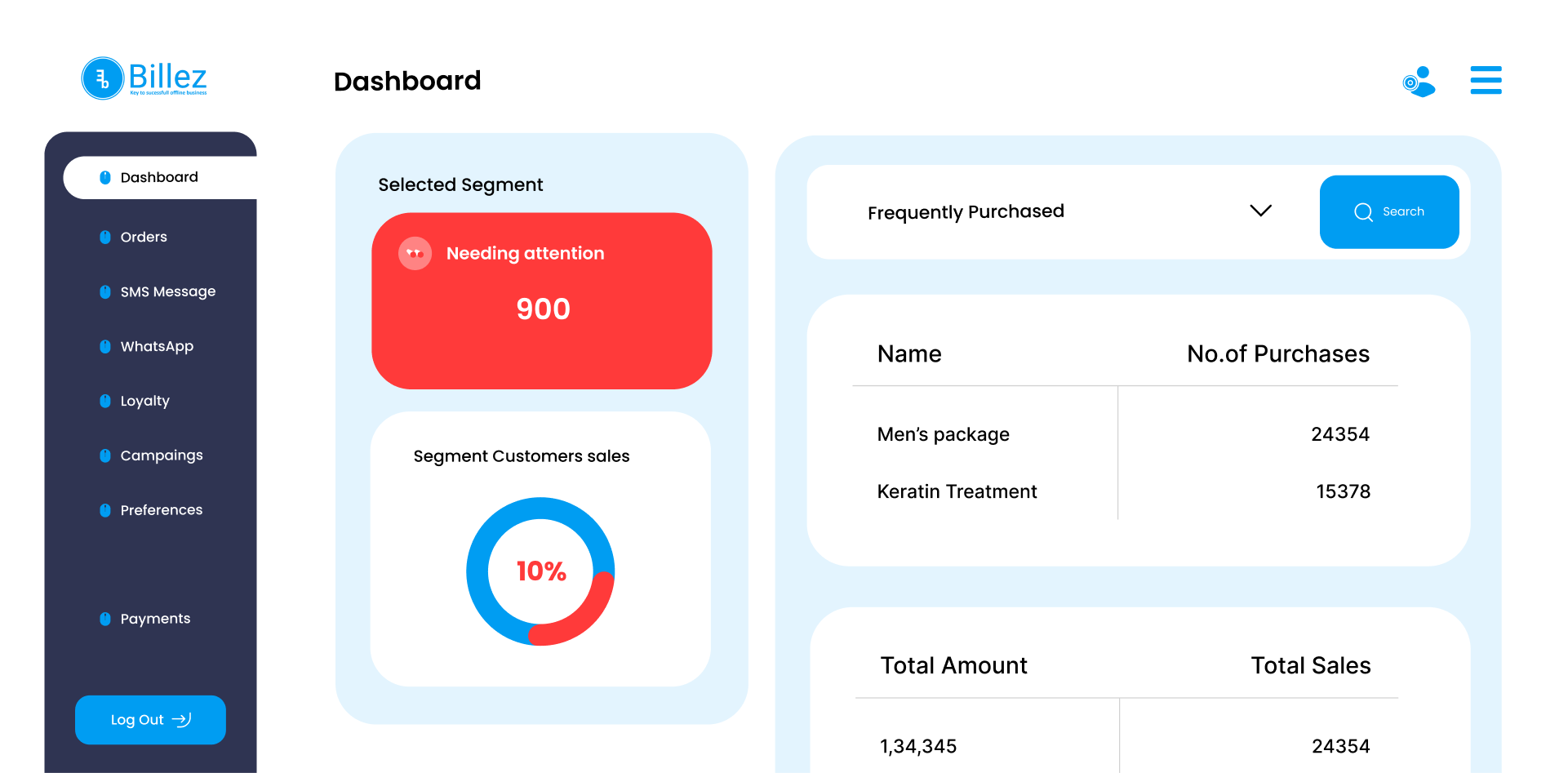 Build a Deep Understanding About Your Customers
Develop a thorough grasp of your customers and utilise that knowledge to better understand their behaviour. Learn what motivates each client & Create a 360* view of your consumers from all of your storefronts, online transactions, and loyalty and feedback programmes. Learn about each customer's preferences for product categories, when they are most likely to shop again, and what they are most likely to purchase next. This aids you in making the best choices at the appropriate moments to increase conversions and income even more.
User Persona &
Journey Builder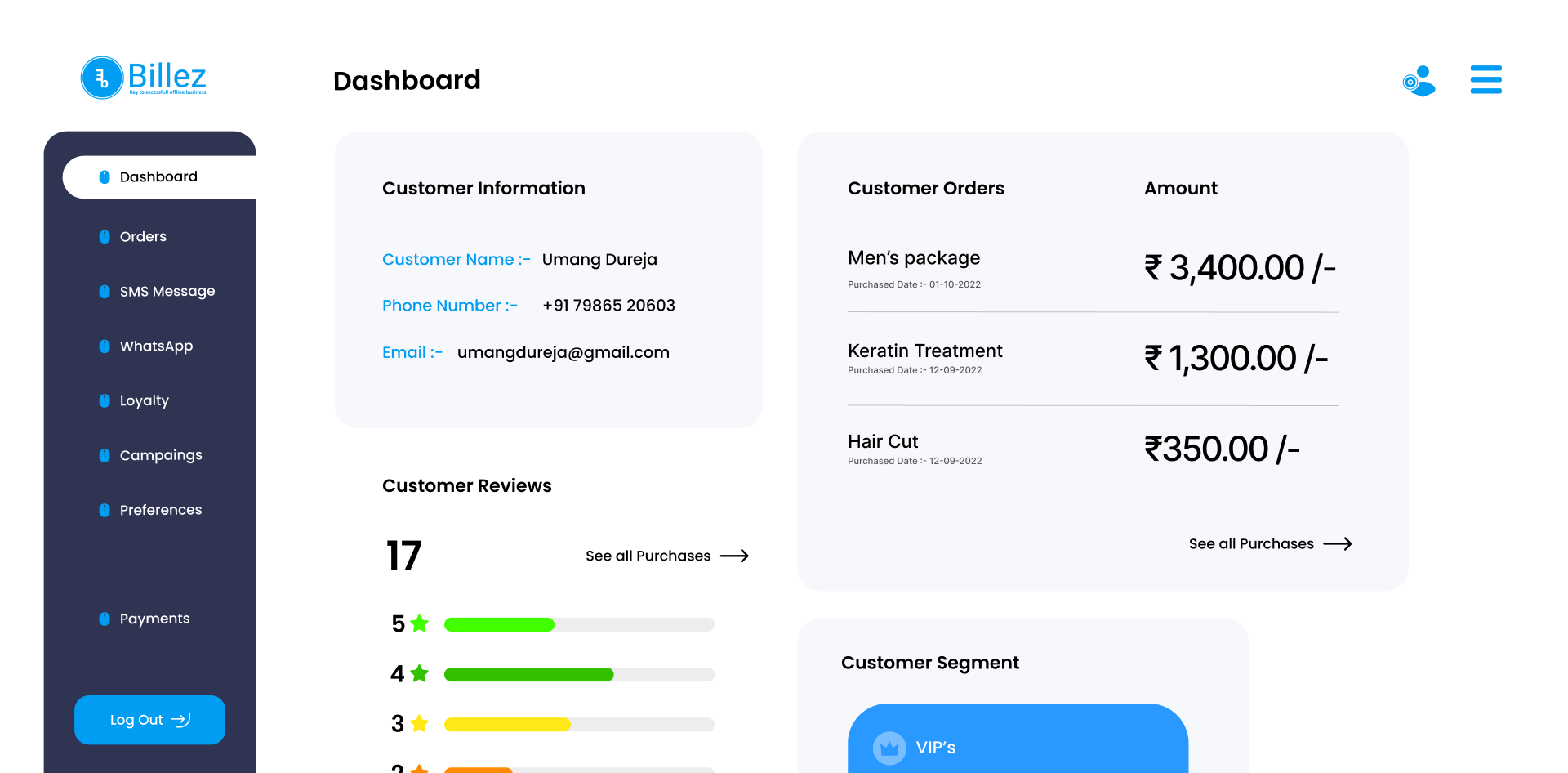 Marketing Automation Specially Designed for Salons & Spas
Just Data Collection & Cleaning is not sufficient. Billez offers and automates a 360* view of every client, In order to enable marketers to develop and customise customer  personas based on favourite items, favourite times of day, next best suggestions, etc., Design data models like a data scientist without the hassle. Run multi-channel engagement journeys that are intended to win over and convert clients.
Automated
Martech Operations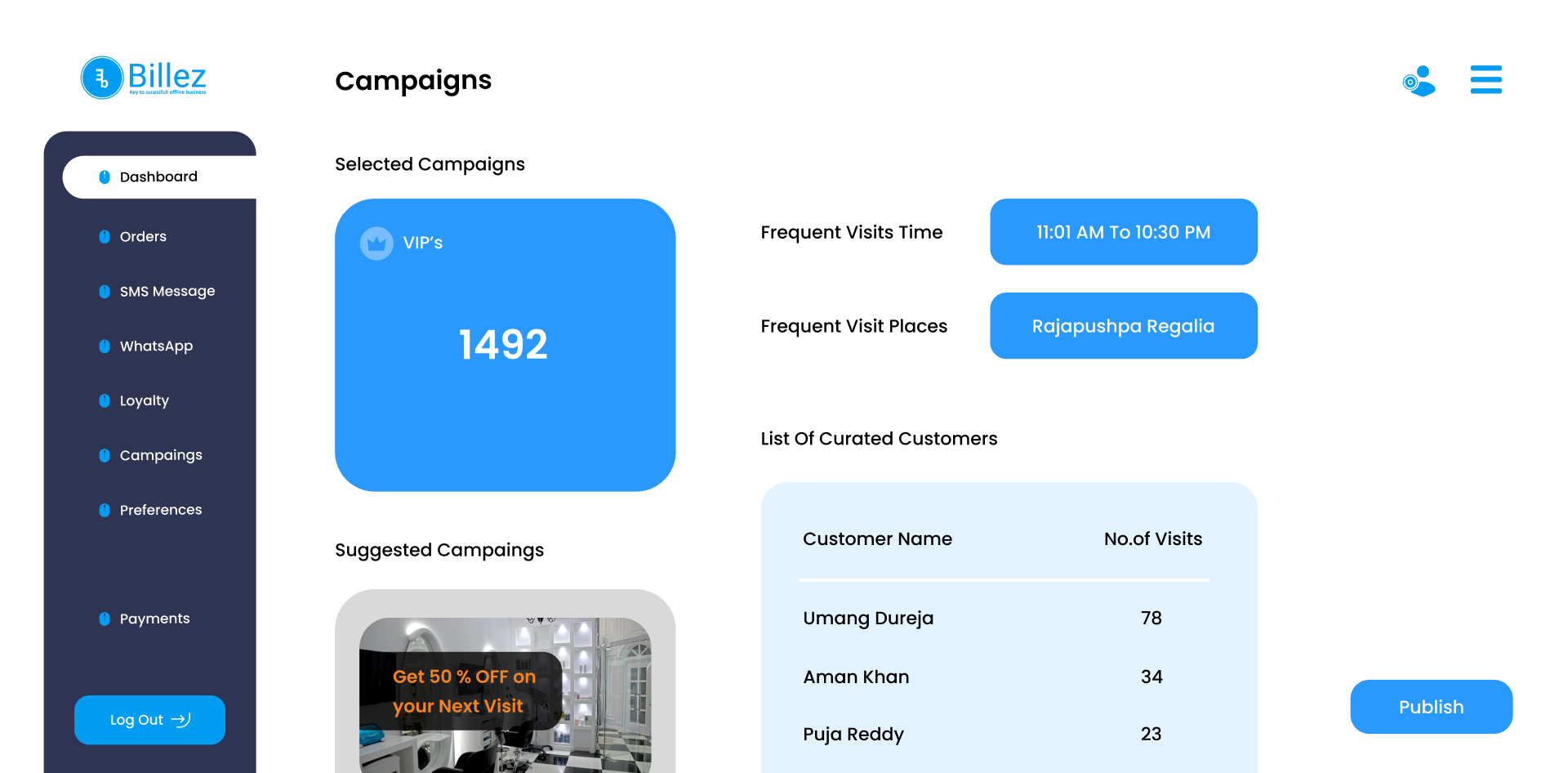 We Don't Just Help You Plan, We Help You Do it
Run relevant digital campaigns by contacting your consumers at the appropriate time and place with the appropriate offer. Deliver the same loyalty experience on your website, app, and in-stores so that your loyal customers always feel valued. You can easily conduct tailored campaigns with only a few clicks thanks to the our AI powered user persona identification engine. Additionally, even without defining a very specific persona, you can utilise our AI audience predictions algorithm to find the ideal audience in only 3 clicks for each campaign for your entire customer base.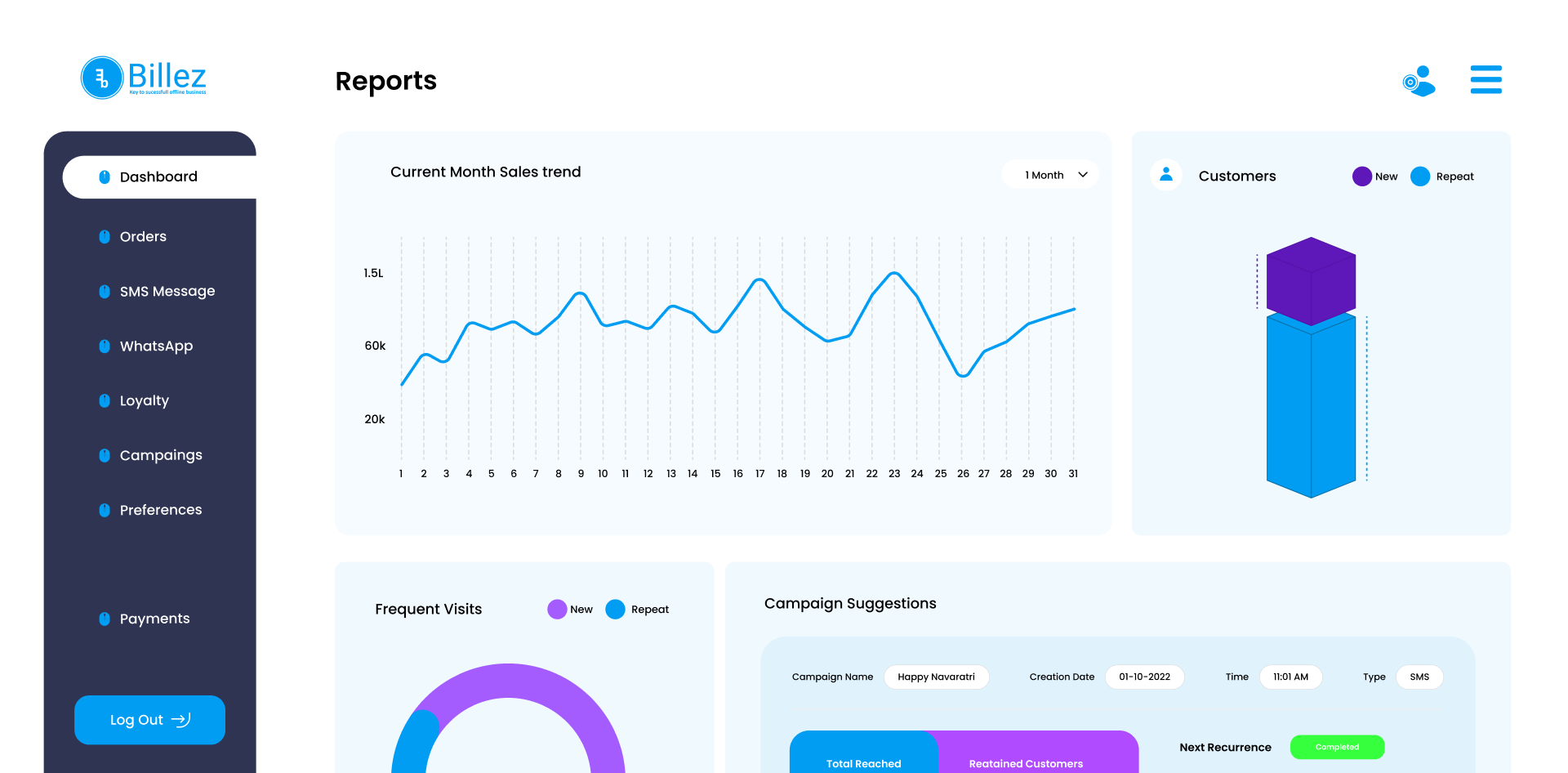 Identify & Track the Right Data Collection, Marketing & Performance Conversions
Make data-driven marketing decisions by determining the true value of your consumers. Billez aids you in defining the proper KPIs for your organisation. Determine the pattern of frequent return visits, the frequency of returning consumers, the age of the client base, etc. Recognize how much information the brand has gathered over time from different sources and places. This will enable you to monitor your brands true performance.
Start Your Free Trial Today
Contact Us Today to Get A Free Trial.